Join the Powertrac 5th Anniversary Tyre Hunt!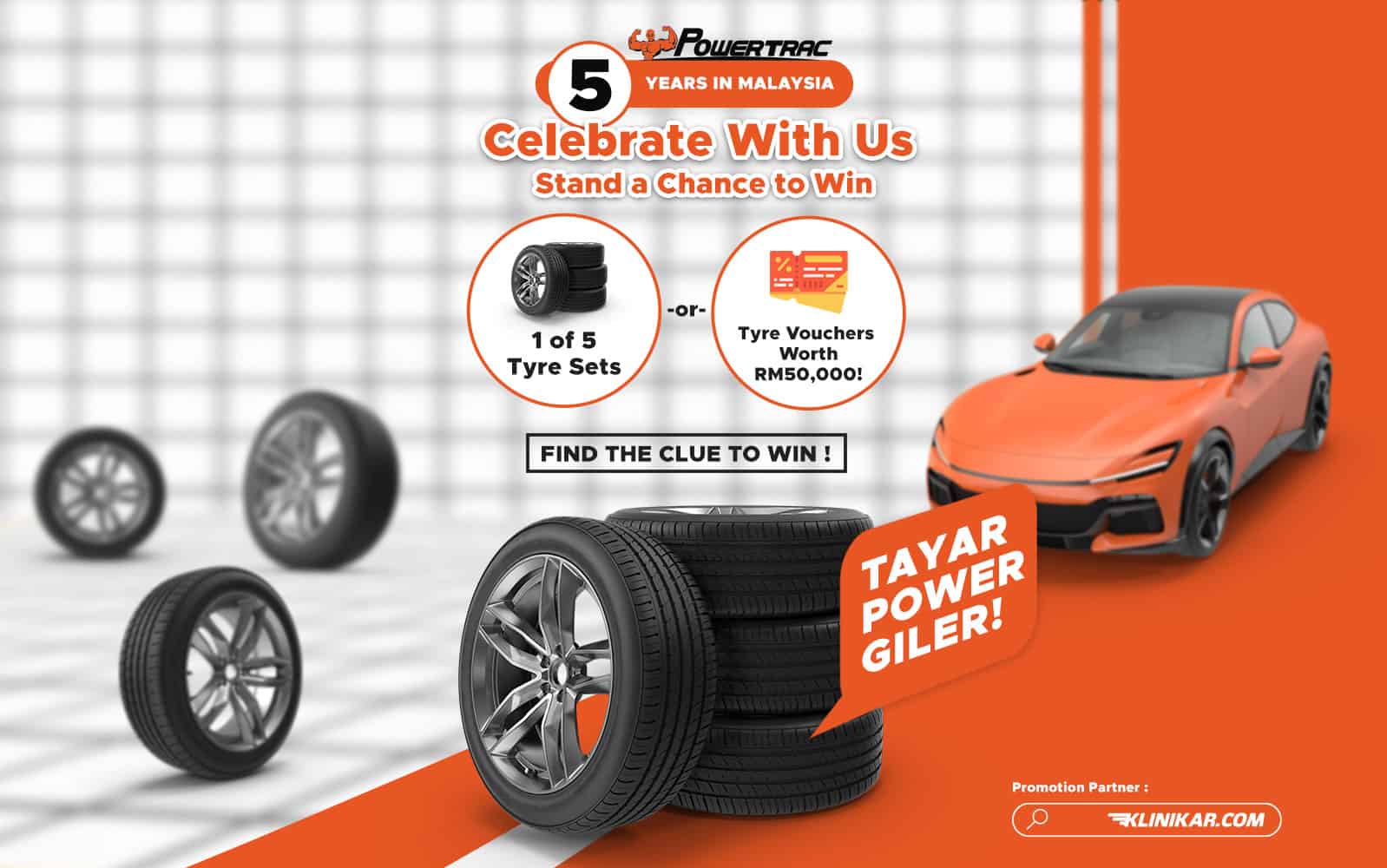 Unleash the 'Tyre Power Giler' & Win Exciting Prizes! Gift Guaranteed!
How to Enter:
Watch our exciting Powertrac 5th Anniversary video.
Spot the scrambled phrase, and unscramble it.
Input the unscrambled phrase in the box of this page here in the password field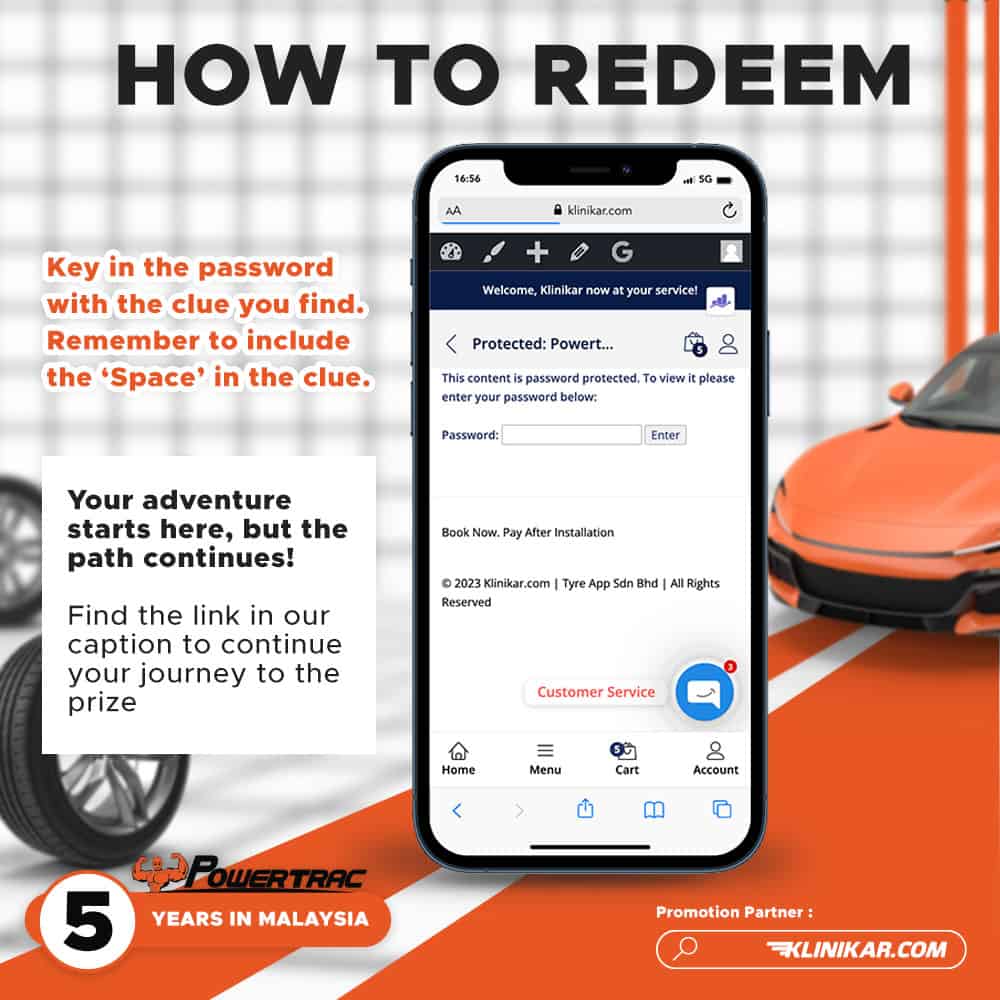 10 lucky participants will win a set of 4 Powertrac tyres! But don't worry if you aren't one of the first.
We've got RM50,000 worth of tyre vouchers to give out too!