Book Your Personal Driver.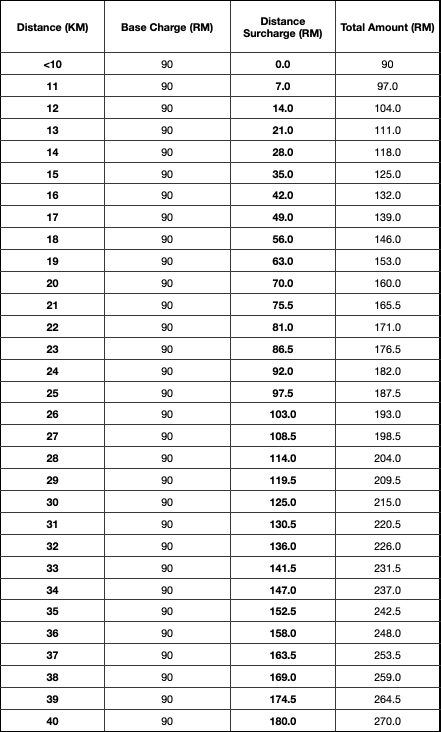 Fare Charges
Starting within 10 kilometers, the charge is RM90. Exceeding the starting kilometers, an additional RM7 per kilometer within 20 kilometers, and an additional RM5.50 per kilometer after 21 kilometers.
The driver can wait for 10 minutes for free, and the waiting time will be charged at RM10 every 10 minutes.
*A maximum 3 stops per trip and each stop is at most 2 minutes.
If the waiting time is exceeded, RM10 will be charged every 10 minutes. 
Note: The number of kilometers is based on the car table, drivers and car owner can take photos of the kilometers meter to keep track for references.
*(Payment method – Pay online)