10 MOST EXPENSIVE TYRE MODELS IN THE WORLD
Tyres from manufacturers like Continental, Michelin, Pirelli, Bridgestone are known to cost more than most of their competition. However, their price is only a fraction of the cost of some other tyre models that you will read about it today.
Nowadays there is a big competition in the tyre market.
Technology has advanced, and there is more than just a brand name that can justify a high price. In most cases, a set of tyres is expensive either if it is new and unique in many ways, has a ground-breaking technology, or if it is manufactured only for one vehicle model.
Below, we are talking more about all of these examples, listing the most expensive tyre models in the world.
1.Caterpillar 797 Dump Truck Tyres
These tyres are fitted on what is known as the biggest dump truck in the world, which is the Caterpillar 797 model. They are also one of the most expensive tyres in the world, and a lot of that has to do with their dimensions. A tyre like this measures 400 cm in height, weighs more than 5,300 kilograms, and is priced at more than $40,000. What's more, they come in a set of six required by the truck, and are made specifically for this model. On the good side, a single tyre has a 100 ton capacity and contains around 900 kilograms of steel, which is often enough to build two small calls.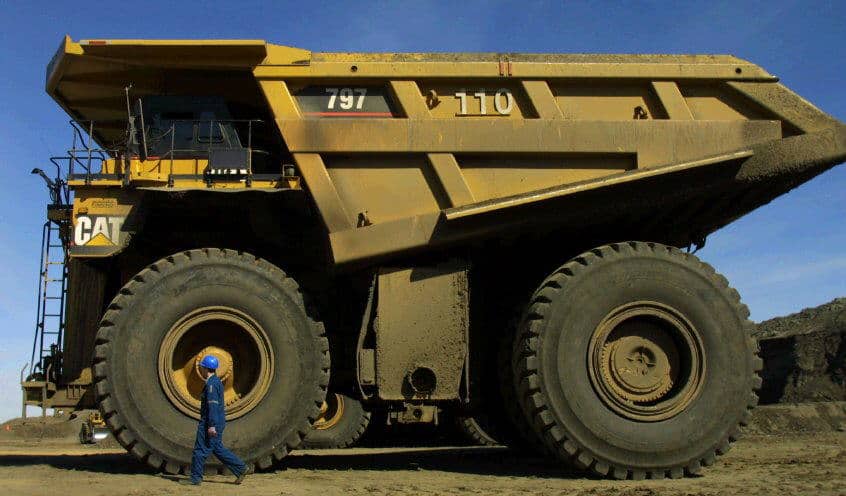 2.A380 Super Jumbo Jet Airplane Tyres
Second on our list are the super jumbo jet airplane tyres, which are typically used on the massive jumbo jet airplanes. They are priced at around $90,000 per tyre and have a lifespan of around 300 landings, which translates to 6 months of regular use. A tyre like this is designed to withstand extremely heavy loads for short durations, not to mention the pressure of landing and the weight of the aircraft which it needs to distribute evenly throughout the surface.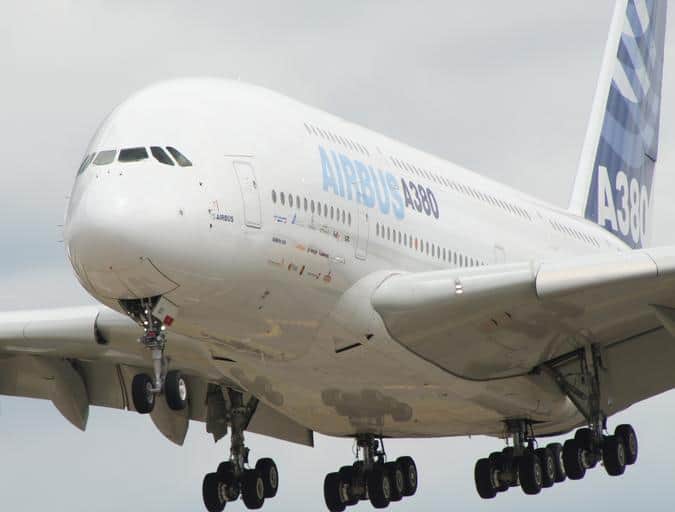 3.LeTourneau L-2350 Front Loader
Used for surface mining, the LeTourneau L-2350 is a heavy-duty machine that also holds the Guinness World Record for being the biggest earth mover. As such, this super truck is designed to center-load haul trucks and handle capacities of up to 400 tons. With a payload of 80 tons and a massive reach, this truck has 2,300 horsepower and operational weight of 260 tons. Hence, each tyre that it uses is expensive (more than $60,000 per tyre) and weighs 6.8 tons. The lifespan of these tyres is 12 months, and they are typically covered in chains so that the lifespan is prolonged.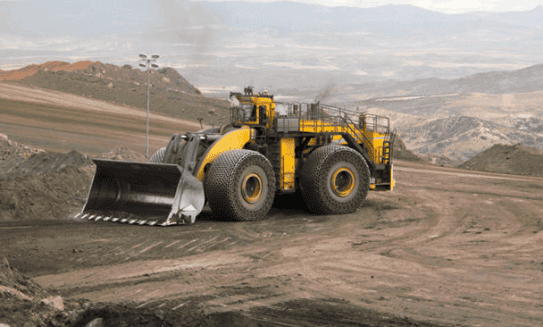 This is one of the examples that shows a tyre doesn't have to be too massive or rugged and be expensive. Designed and developed by Z Tyres, these gold-plated models have 24-carat gold and diamonds embedded in them. Made for collectors, the set of four tyres were sold at the REIFEN Trade Fair in Dubai. Because of their unique design, they also found a place in the Guinness Book of World Records – each of them was sold at $150,000.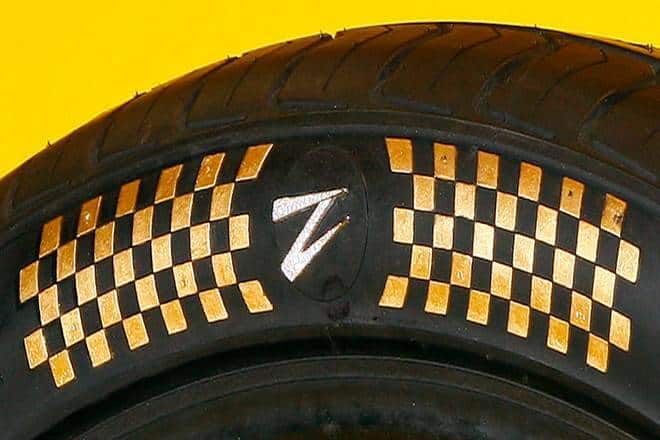 5.Ziesel Wheelchair Tank-Like Tyres
The Ziesel wheelchair is not a standard wheelchair, but a machine that has tyres that look like they were taken from a tank. This heavy-duty equipment was designed by Austrian engineers and has a Tubular steel frame along with a 4-point safety harness. This way, it offers maximum grip and rollover protection for the driver. The speed of this wheelchair is 35 kilometers per hour, delivered by high performance motors that use Lithium-Ion batteries. The Ziesel Wheelchair can be spotted on some European ski slopes and has an optional towbar for snowmobiles.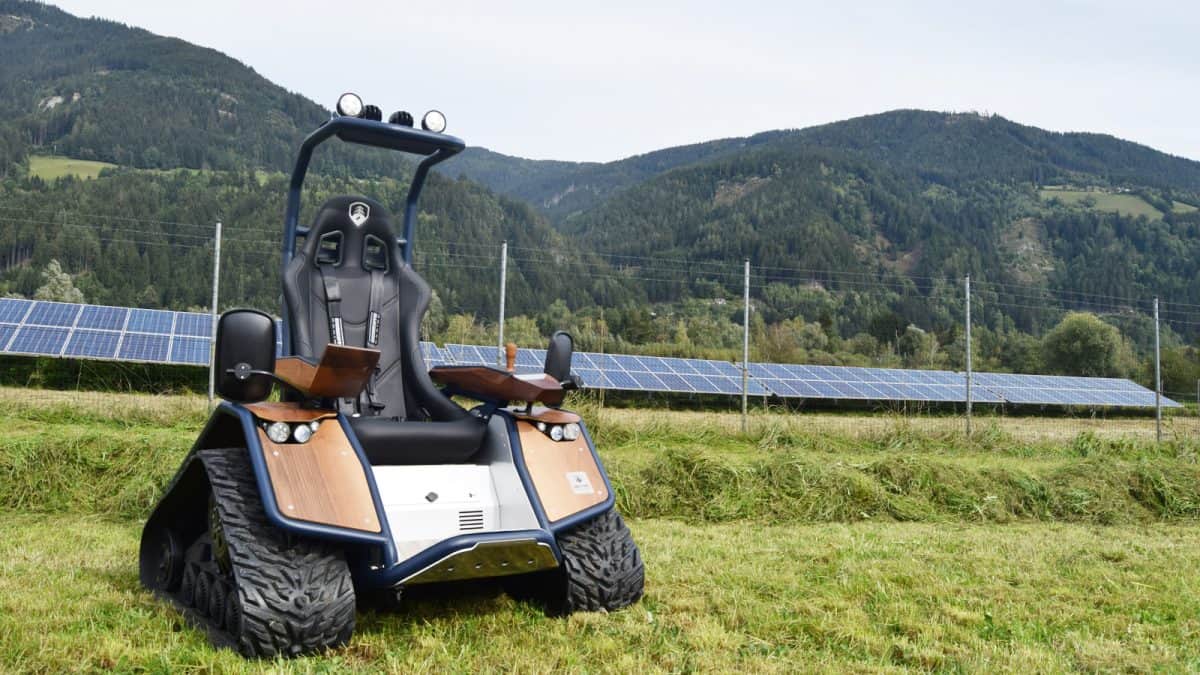 The legendary airplane Boeing 747 uses a total of 18 tyres (2 nose and 16 main tyres), where each of them costs around $2,000. These tyres are responsible for the even spread of weight throughout the plane's surface. Each model weighs around 110 kilograms and is 120cm in diameter. Their lifespan is 6 years with the process of retreading.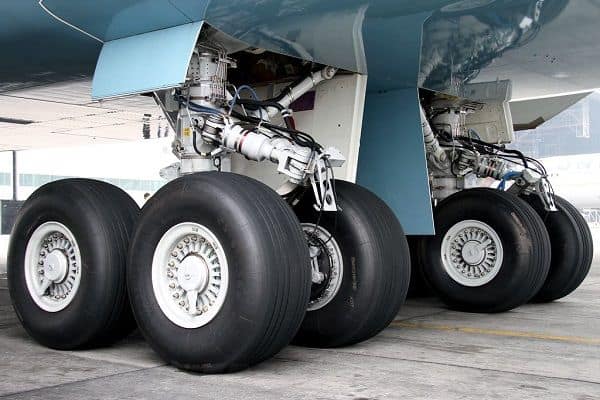 7.Michelin Pilot Sport PAX Tyres (For Bugatti Veyron)
Michelin is proud to manufacture its Pilot Sport PAX tyres for one of the most expensive cars in the world, the Bugatti Veyron. This car model is also one of the fastest cars out there, known to deliver speeds of 400km/h and to reach 0-300km/h in less than 14 seconds. As such, the Michelin Pilot Sport is a tyre model that provides accurate handling, control, grip, and traction. The secret behind this model are the PAX run-flat tyres that keep going after a puncture. Each tyre costs $10,000, but that is nothing compared to the total price of the vehicle which is more than $2.5 million.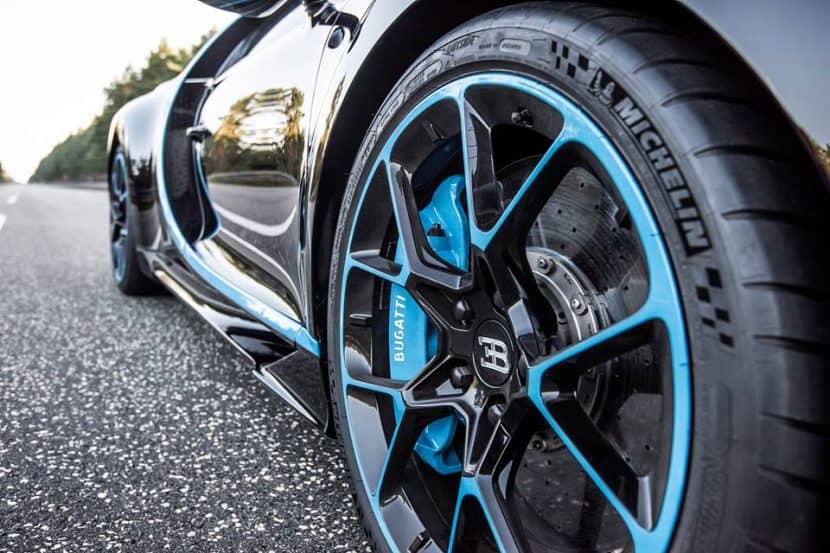 8.Space Shuttle Tyres (By Michelin)
Michelin is also proud in designing space shuttle tyres, which are similar to the standard truck size tyres in specifications. However, they are a lot more expensive (priced at around $5,500 each) and designed to run at speeds of up to 420km/h. They hold nitrogen gas with a pressure up to 340psi, and are able to carry weights of up to 60 tons.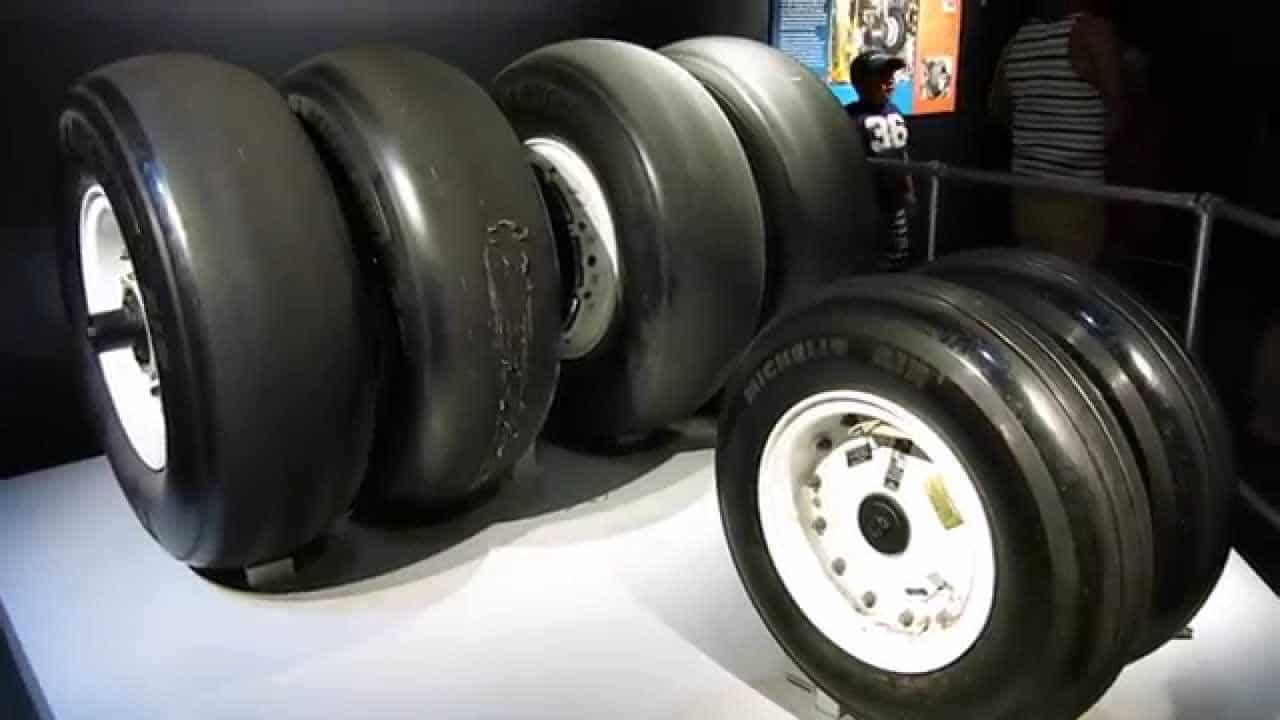 9.Goodyear/Firestone Tyres For Monster Trucks
Monster trucks are specialized for heavy-duty jobs. They have four-wheel steering and are constructed for competition and entertainment uses. Goodyear and Firestone are some of the brands known for producing tyres for these heavy machines. The real beauty of these tyres comes from the fact that each of them is hand-cut and takes around 50 hours to be manufactured. These tyres are 260cm high and 170cm wide, and each costs around $2,500.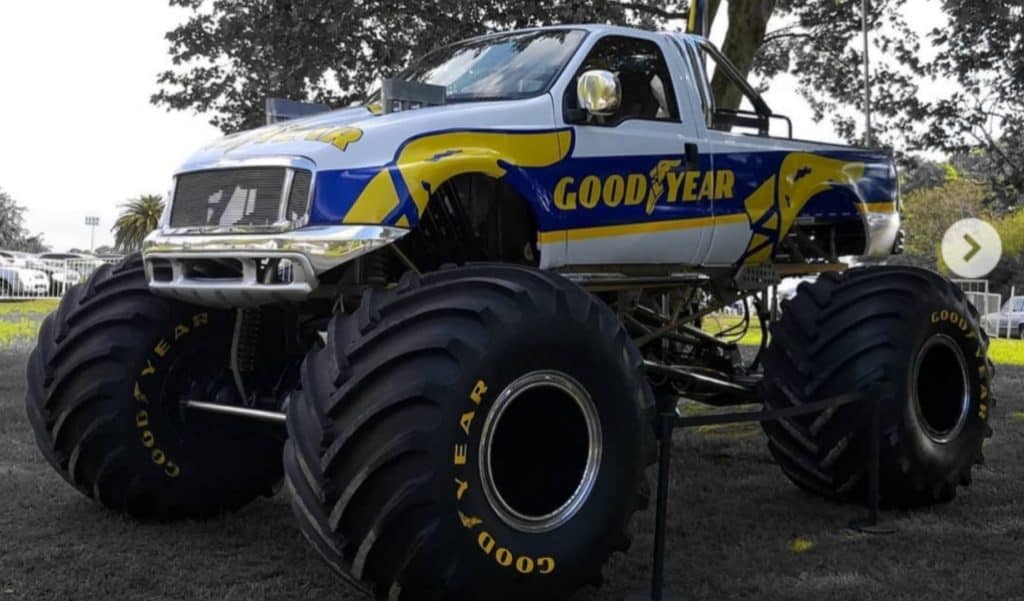 Last in our list are the tyres used in F1 races, which are made to support high speeds. Each of these tyres costs around $1,500 and the F1 teams usually have a minimum of 20 tyres per car in their pit stops. The lifespan of a tyre like this is 200 kilometers or half an hour on the track during a competition, but the good thing is that they are recycled at the end of their use.