BMW Was Plotting Giant Grilles Decades Ago, in 1990s Concept Shows
Car people know about BMW's giant new kidney grille. It's big, it's bad, it looks like nostrils or big teeth—just not a great situation. BMW has actually shown us concepts displaying similar grille shapes in the past, but now the company is showing another example of huge grilles from its archive.
The "ZBF 7er" was built as a preview of future 7 Series. Bearing a passing resemblance to the much-despised "E65" generation of the car which followed the almost universally loved "E38," it has a big grille, similar to the new M3/M4. It's aesthetically similar to the E38's grille, featuring strictly vertical slats with a chrome surround, but the resemblance to some of BMW's newer offerings is pretty uncanny.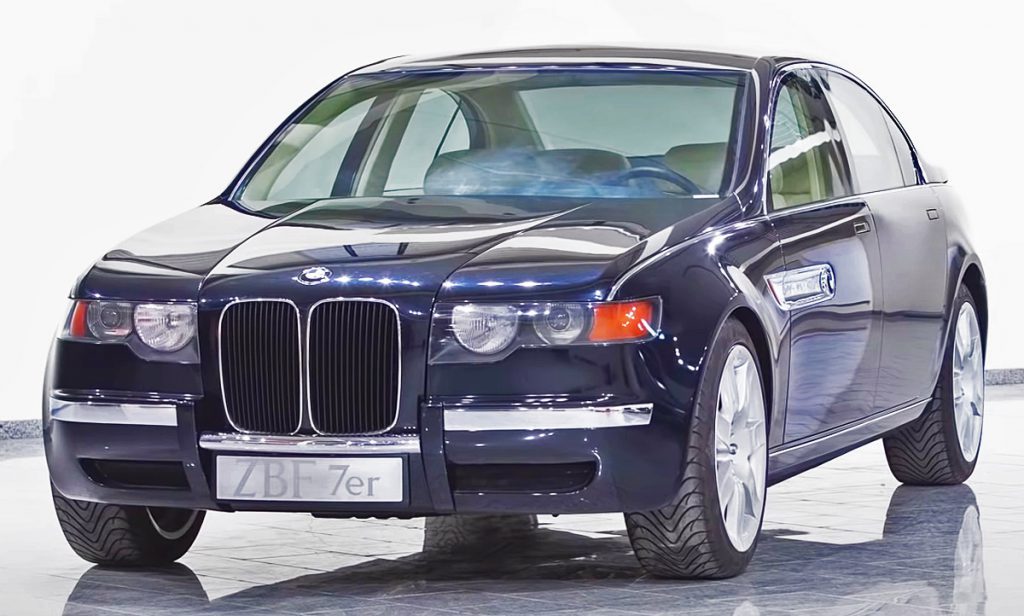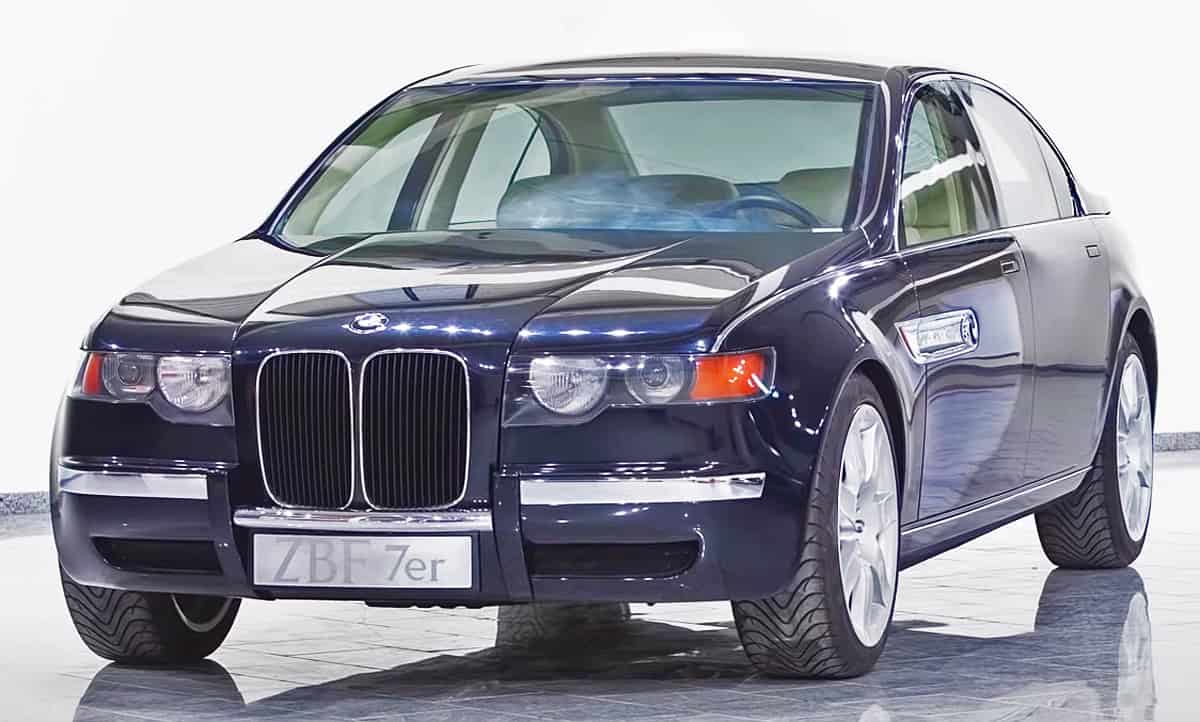 Built in 1996, the ZBF 7er is a fully functional concept car. Unlike many other concepts, it's made mostly of metal—even the massive hood. The tires were also custom-made for the vehicle, with the treads cut out by hand. Other features, like an early iDrive infotainment system in the interior, previewed future advancements in styling and technology.
The grille is the most glaring example of a future-facing BMW design, though. The huge frontal opening has taken some time to reach the market seeing as this concept was built 25 years ago in 1996 but needless to say, we wouldn't have minded waiting a bit longer for it to hit the streets.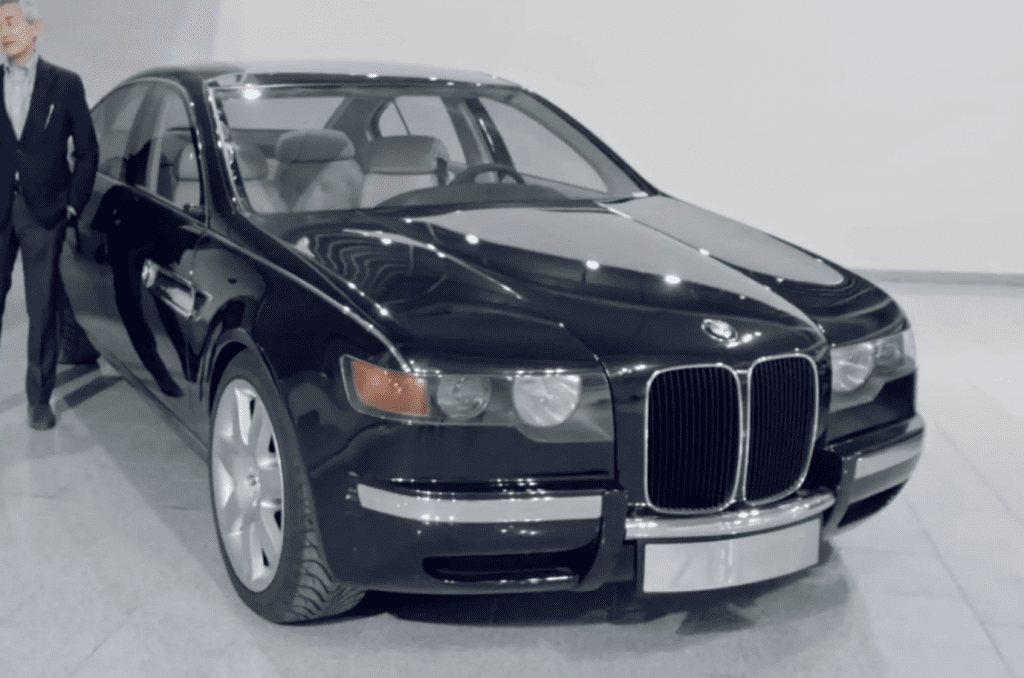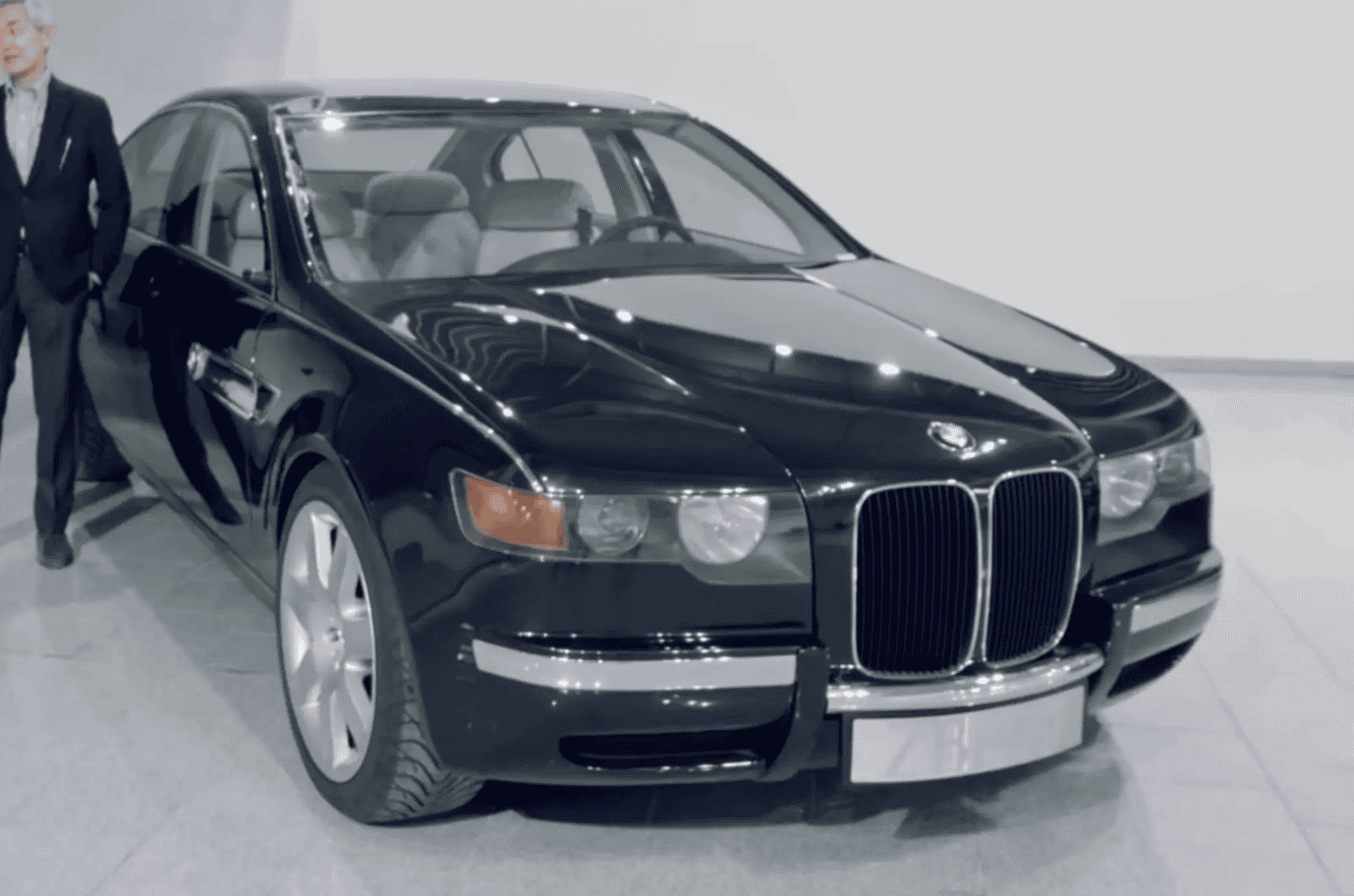 That's not to say it wasn't built by a team of talented designers, of course. The interior of the car is particularly striking in a '90s sort of way and the vehicle's profile is certainly modern, featuring a roof and window line very similar to that which would eventually end up on the fourth-generation 7 Series. It's also underpinned by a real working car, an E38, so although it's not explicitly stated what engine is under the hood, it likely has more than enough power to drag itself around. 
At the time, it's said that BMW's executives were big fans of the vehicle's styling. In the video embedded above, longtime BMW designer Joji Nagashima says its status as a fully functional concept tempted at least one boss to take it out for a weekend trip. Not wanting to spoil any future models, however, the car never ended up as a personal ride for top BMW brass.
Nagashima talks about the design and the process behind its construction in a video posted to BMW Classic's YouTube channel. Although we never really get to see the back of the car—a bit ironic considering it's a video about design—it's certainly worth the watch.