Mitsubishi shows Vision Ralliart Concept, based on Outlander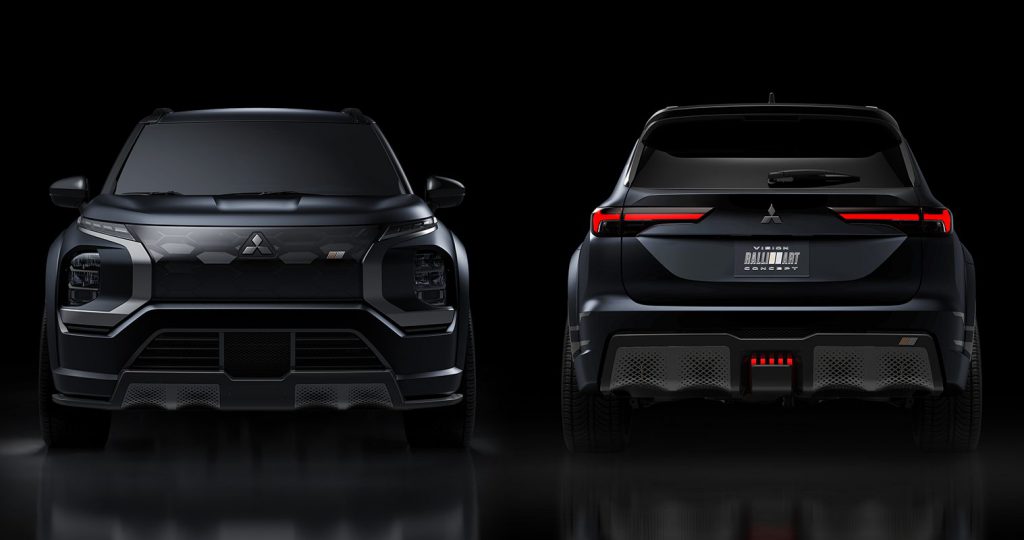 It's back, but is it what you expected? Mitsubishi has revealed the Vision Ralliart Concept before it's unveiled in the metal at the 2022 Tokyo Auto Salon.
Although the automaker doesn't mention it at all, the Vision Ralliart concept clearly appears to be based on the fourth-generation Outlander PHEV mid-sized SUV. It suggests that Mitsubishi is keen to bring back some performance cred to its brand.
"This is a concept car that expresses the possibilities of the new Ralliart, with elevated acceleration, cornering and braking in all road and weather conditions," the company said in a press release.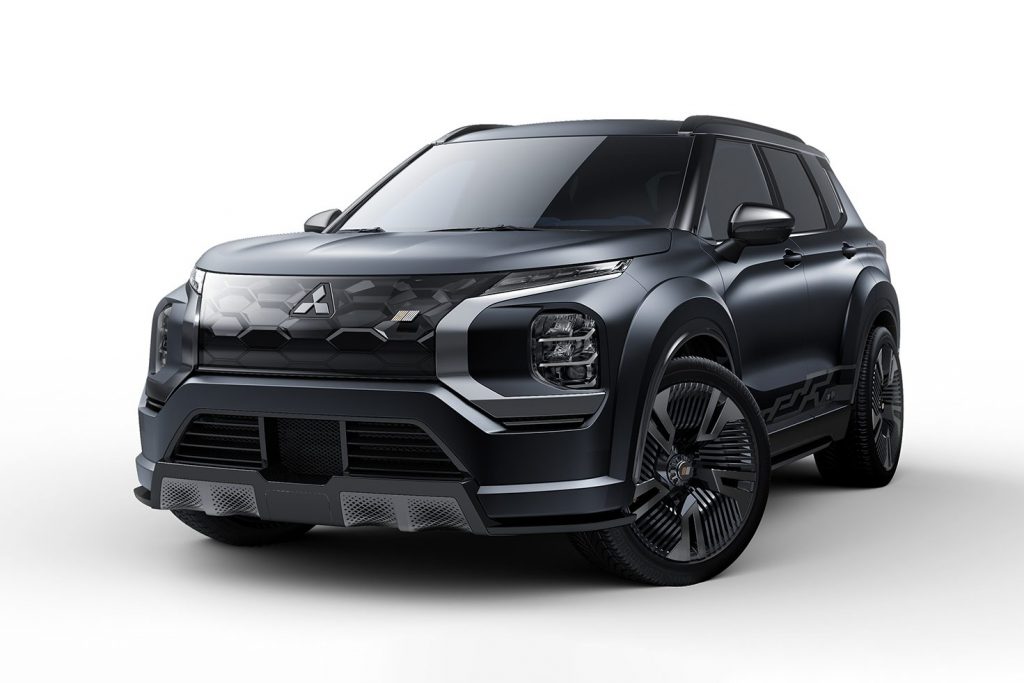 More than just a sticker pack like the Thai-market Triton and Pajero Sport iterations, this concept is said to incorporate Ralliart DNA and offer a "higher motor output", though it's unclear how much more power and torque we might expect from a road version.
The regular 2022 Mitsubishi Outlander PHEV is powered by a 2.4-litre four-cylinder 'MIVEC' engine which produces 98kW of power and 195Nm of torque, which is mated with two electric motors: one with 85kW and 255Nm, the other with 100kW and 195Nm.
There's no combined system output figure available.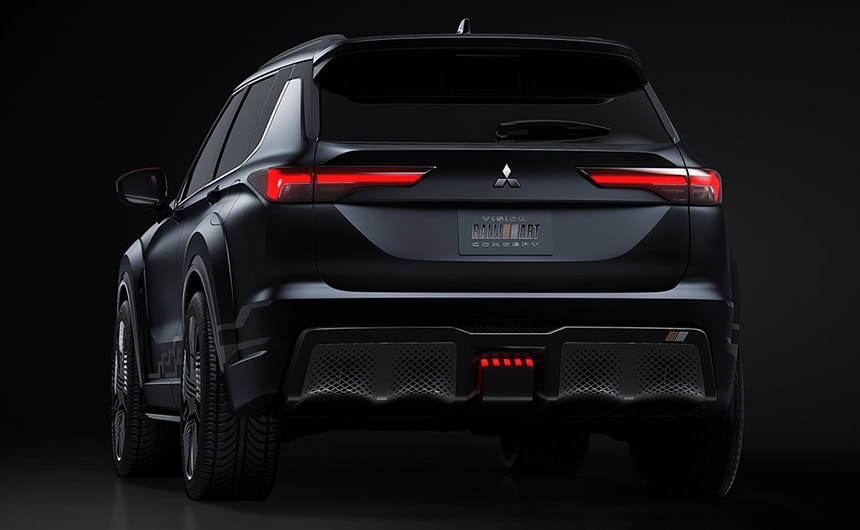 The Vision Ralliart Concept has a wavy-looking bodykit with a wider stance thanks to the flared wheel arches.
It has a front grille with active, hexagonal shutters and a large rear diffuser said to "emphasise the sportiness of the model".
The concept's exterior is finished in matte black with blue highlights, which Mitsubishi says creates "a deep, multidimensional expression that enhances the vehicle's high-quality feel".
At this stage there are no details or images of the Vision Ralliart Concept's interior.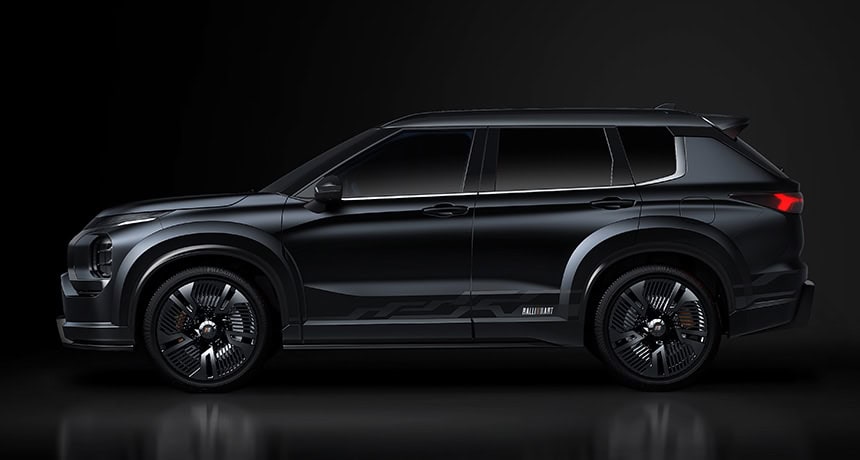 Mitsubishi says it'll use customer feedback on the concept car to inform the future development of its vehicles.
It's uncertain if Mitsubishi will actually make a Ralliart version of the road-going Outlander PHEV, but it clearly hasn't created a concept for no reason.
In September 2021, Mitsubishi Australia's head of product strategy Owen Wilson told us he was keen on a local return of Ralliart, with some strings attached.