Porsche Reveals Gorgeous New 911 Sport Classic For 2022
Porsche has decided to celebrate 911s from the 1960s and early 1970s – which has resulted in a new 911 Sport Classic special edition model.
The Porsche 911 Sport Classic is the second model under Porsche's new 'Heritage Design strategy', after the 911 Targa 4S Heritage Design Edition of 2021. It's also a successor to the 997-based 911 Sport Classic of 2009, which like this new model, incorporated plenty of classic design touches. With its Heritage Design strategy, Porsche says it aims to "bring the spirit of past Porsche decades back to the road, while creating something new".


In terms of design there's plenty of influence from past Porsches in this new Sport Classic. Sport Grey metallic paint is an exclusive colour for the Sport Classic but the car is also available in solid Black, Agate Grey Metallic or Gentian Blue Metallic. 
The graphics on the side are a no-cost option and customers can choose any number between 0 and 99 to enhance the retro racer aesthetic. The twin stripe travels from the bonnet to the spoiler, just as it did on the Sport Classic of 2009.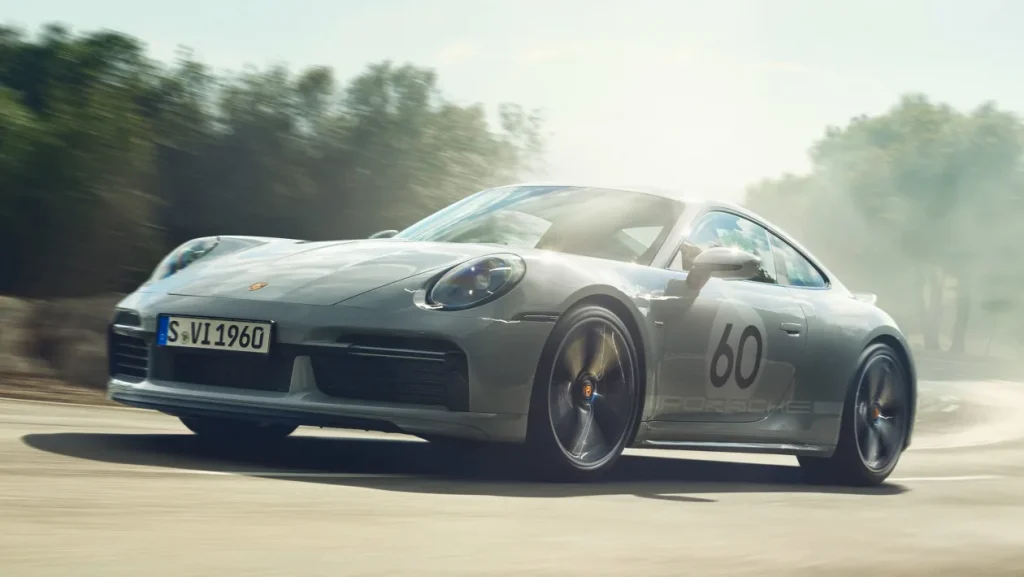 The new Sport Classic isn't merely a visual tribute of classic 911s. It gets a 3.7-litre, twin-turbo flat-six engine pumping out 542bhp to the rear-wheels only. While Porsche says it's based on the 573bhp all-wheel-drive Turbo, the Sport Classic doesn't utilise the same air ducts found in that car's rear side panels. 
Porsche has given the Sport Classic a seven-speed manual gearbox, making it the most powerful manual 911 available today. A manual 'box and less power than the Turbo is likely to mean it won't match that car's 2.7 second 0-62mph time – although extra weight savings from the carbon-fibre reinforced bonnet and roof should help it close the gap. A standard sports exhaust system has been retained but it should feel louder from inside the cabin because Porsche has taken out some sound insulation. 
The suspension, Porsche Active Suspension Management (PASM), is the same as you'd find on the current Turbo and GTS, albeit with slight axle load tweaks due to the removal of the four-wheel drive system. Ceramic brakes come as standard for the Sport Classic.